Photographs from our railfan park and viewing area adjacent to the Norfolk Southern
Lurgan Branch near Shippensburg, PA.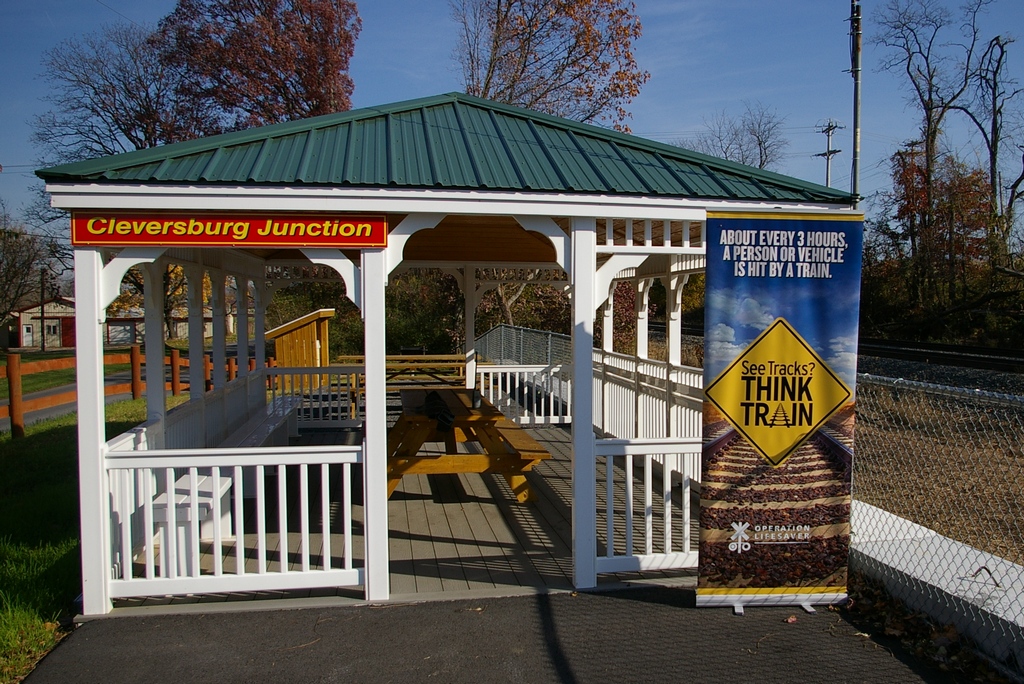 Cleversburg Junction is located on Airport Road in Southampton Township, Cumberland County, and features a pavilion with picnic tables and a charcoal grill. There is ample parking, and the brush has been cleared to provide a panoramic view of passing trains.
The park is located between CP SHIP and CP LEES CROSS ROADS. The railroad is double-track, which results in numerous eastbound-westbound meets.
( Photo Taken by Jim Stanton )
Having a Picnic At the Junction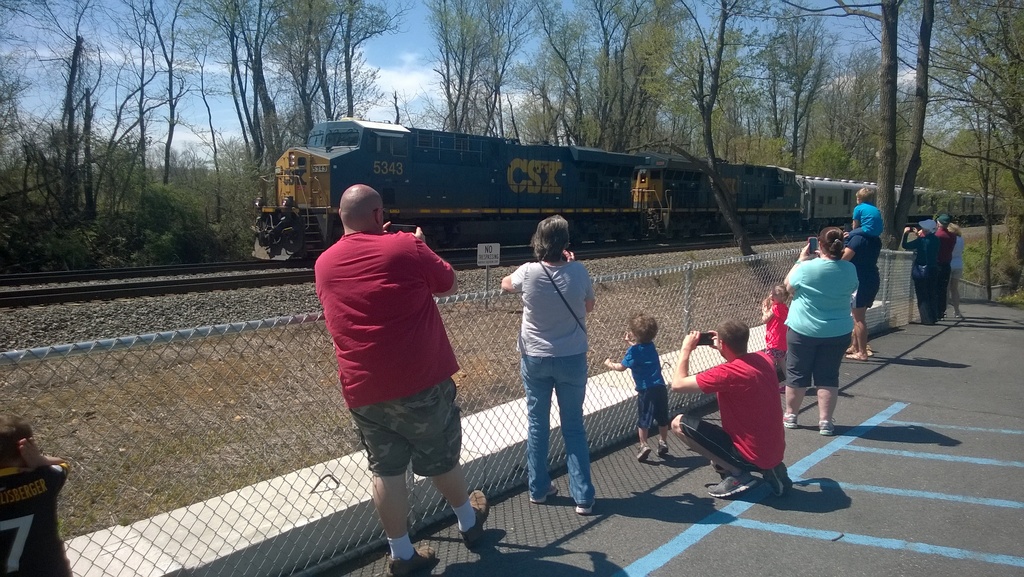 Circus Train Passes C
leversburg Junction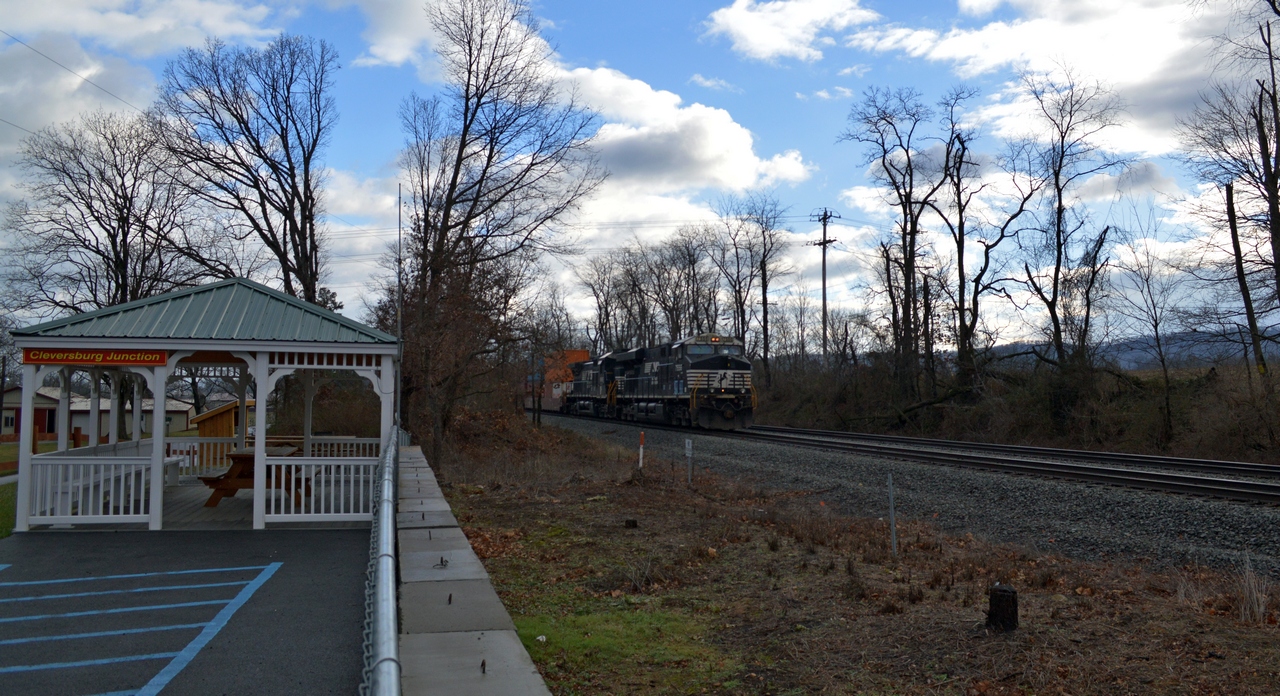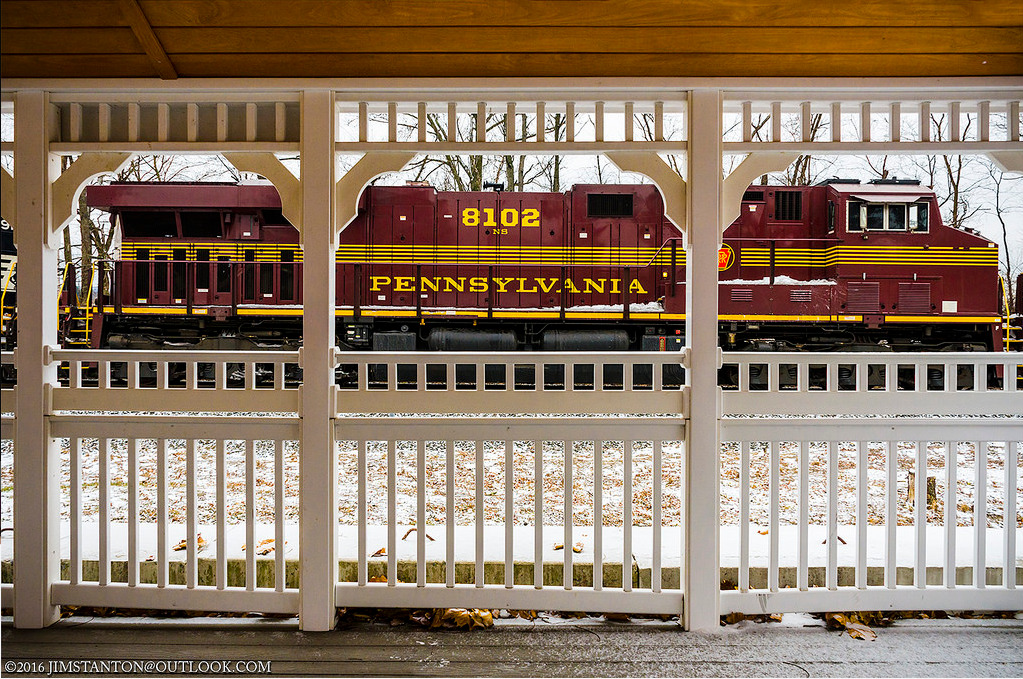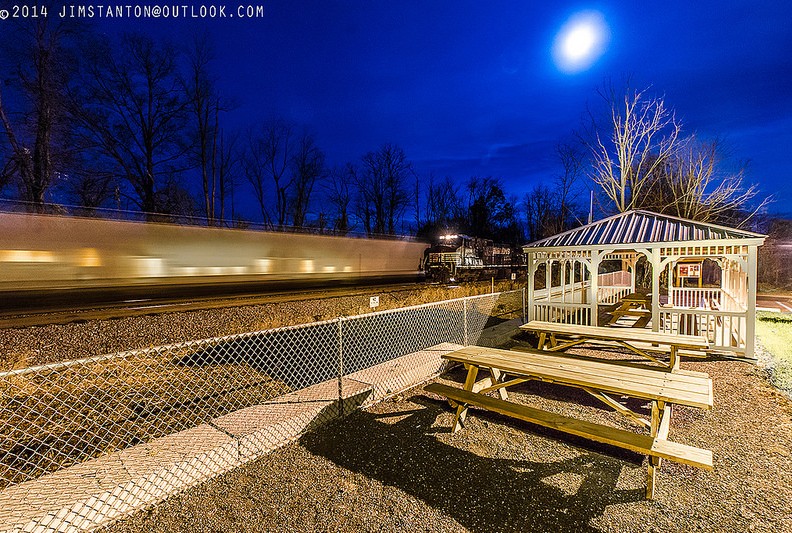 Night Photograph of the rail action
Photograph by Jim Stanton
Trains Still Run By Cleversburg Junction - Even In The Snow
_____________________________________________________